Hello and welcome to Adams wonderful homepage. I hope you like it and find all the information accurate and informative. This page is full of info on such topics as: electronics, circuits, robots, robotics, car audio, home audio, wierd science, ebay and other auction houses, how to make money on the internet easy, R/C and other stuff.

Please feel free to click on any of the links to the left or the banners of my sponsors and read as much as you like. Also I am always open to suggestions so you can either use the link on the left or if thats not working e-mail me at: wonderdog32@aol.com

If you haven't already found out I like pretty much everything that has to do with building and electronics and not to mention a challenge.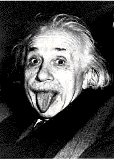 Please bookmark this page now (Ctrl+D)
Established 3-1-00